Some would argue that London is a powerful competitor to many other European capitals. London is the capital of the United Kingdom. It is a lively capital city that not only acts as a popular symbol of all that the country has to offer, but is also home to people from all over the world, making it both unique and multicultural.  Here is the  list of 5 most adventurous things to do in London in 2023.
Five Popular Daring Activities in London
This list of the most daring things to do in London is all you need, whether you're planning a weekend break to this buzzing metropolis to enjoy all the various activities it has to offer or just want to take a side trip someplace in the city to try out a specific activity.
1. Fly over the city and tour it by helicopter
Only a city tour by helicopter will afford you the opportunity to witness one of the city's most FOMO-inducing vistas. It can be a day or night excursion from your desired location with a local guide who will highlight the main landmarks, well-known sights, and streets, as well as a small break over the London Bridge, so that you can experience one of the most thrilling activities in London. Depending on the duration of the tour, the fee for two persons could range from $100 to $500. For a complete experience, it is vital to head to one of the many cafes inside the tower you just gazed at after the ride.
Location: Bridges Ct Rd, The POD Building, London, United Kingdom, SW11 3BE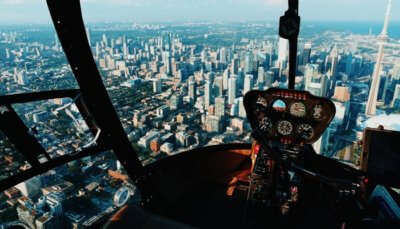 2. Ascend The O2
One of the most well-known tourist destinations in London is the O2, a stadium that is also renowned for being an Instagram-worthy location. Alone or in a small group, ascend during the sunset to see the city lights twinkle in the dark while observing people from notable spots. It is one of the best and most daring things to do in London, as well as one of the most exhilarating things to do there.
Place: Peninsula Square, London, United Kingdom, SE10 0DX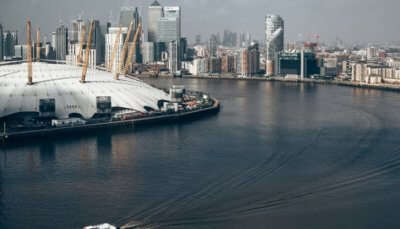 3. Board a Thames River vessel
Take an afternoon cruise on the Thames River as you pass some of the city's most popular tourist attractions, including St. Paul's Cathedral, the London Eye, the Shard, and many others. You can choose from an assortment of unlimited tea or coffee and traditional British pastries, or nibble on finger sandwiches, croissants, or scones with strawberry jam. In addition, it is one of the coolest and most exciting activities in London.
SW1A 2JH Westminster Pier, Victoria Embankment, London, England, United Kingdom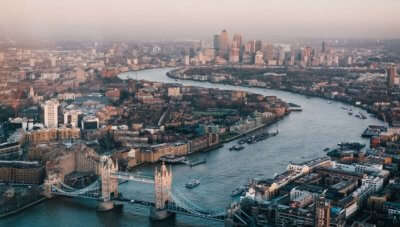 4. Take in the city from above in a hot air balloon
Don is often associated with the city-overflight hot air balloon trip that tourists can enjoy as part of their sightseeing excursions. During your one-hour tour, you will climb above the din to take in the scenic panoramas and capture magnificent aerial photographs to share with your loved ones.
Adventure Balloons Ltd. is located at Winchfield Park, London Road, Hartley Wintney, Hampshire, RG27 8HY.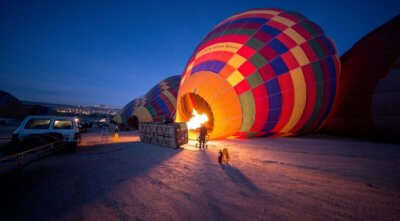 5. Learn Parkour Basics at The LEAP Park
There is nothing more exhilarating than forerunning around the streets of London, yet few tourists are likely to attempt this excursion. Yet, studying the principles of parkour at LEAP Park is equally as exciting as performing it professionally. The final practice sessions are the easiest, safest, and most entertaining methods to play a sport in the city, in addition to being an excellent physical activity that will test you like never before. It is one of the most unique outdoor sports in London, as well as one of the most daring. Click here to read more about: London Shopping 2023: 7 Best Places For Best Experience