African wildlife safaris are a once-in-a-lifetime experience that allow you to see some of the world's most magnificent animals in their natural habitat. Kenya is one of the best destinations for a safari, offering visitors the chance to see the "Big Five" – lions, elephants, buffalo, leopards, and rhinos. This blog post will explore what to expect on a Kenyan wildlife safari and provide tips for making the most out of your experience.
When to Go
The best time to visit Kenya for a safari is during the dry season, which runs from June to October. During this time, the grass is low, and animals are more easily visible, making it an ideal time for wildlife viewing. However, if you prefer a less crowded experience, the shoulder seasons of January to March and November to December can also offer great safari opportunities.
Where to Go
Kenya has a variety of national parks and reserves that offer wildlife safaris. Some of the most popular ones include:
Masai Mara National Reserve: This is one of Kenya's most famous parks, located in the southwestern part of the country. The reserve is home to the "Big Five" and is especially known for its annual wildebeest migration.
Amboseli National Park: Located in southern Kenya, this park is known for its large elephant herds and stunning views of Mount Kilimanjaro.
Tsavo National Park: This is Kenya's largest park, divided into Tsavo East and Tsavo West. The park is known for its red elephants, diverse birdlife, and beautiful landscapes.
Choosing a Safari
There are several types of safaris available in Kenya, from budget camping options to luxury lodges. Here are a few things to consider when choosing a safari:
Accommodation: Decide what type of accommodation you prefer, whether it's camping, lodges, or a mix of both.
Budget: Determine how much you're willing to spend on your safari.
Group size: Consider whether you prefer a smaller or larger group for your safari experience.
Once you've determined your preferences, you can research and book a safari that meets your needs.
Tips for Getting the Most Out of Your Safari
Hire an Experienced Guide: Hiring a knowledgeable guide is essential for a successful safari. They can spot animals that you may miss and provide insight into the wildlife and ecosystem.
Bring Binoculars and Camera: A good pair of binoculars can enhance your safari experience by allowing you to see animals up close. A camera is also a must to capture the incredible wildlife sightings.
Wear Appropriate Clothing: Comfortable and breathable clothing is recommended, with neutral colors that blend in with the surroundings.
Be Respectful of Wildlife
What to Expect on a Safari
A typical day on a Kenyan wildlife safari will involve an early morning game drive, followed by breakfast and some downtime during the hottest part of the day. In the afternoon, you'll head out on another game drive and return to camp for dinner. During game drives, you'll be in a vehicle with a guide, who will take you through the park or reserve in search of wildlife.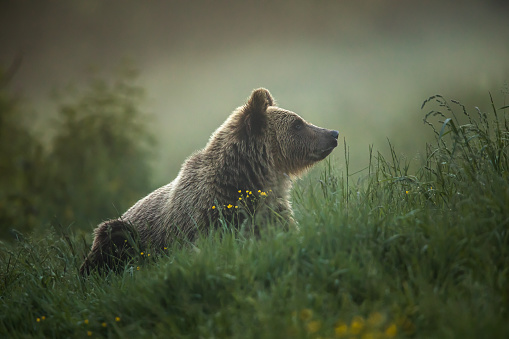 Tips for Wildlife Viewing
Here are some tips to help you make the most out of your wildlife viewing experience:
Listen to your guide: Your guide is an expert on the local wildlife and will help you spot animals that you might miss on your own.
Be patient: Wildlife sightings are not guaranteed, so be prepared to spend some time waiting for the animals to appear.
Keep quiet: Animals are easily scared away by loud noises, so try to keep noise levels to a minimum.
Bring binoculars: Binoculars can help you see animals that are farther away or hidden in the trees.
Dress appropriately: Wear light-colored, breathable clothing and a hat to protect yourself from the sun. Also, bring warm clothing for early morning and evening game drives. Also read about: Sustainable Travel: How to Make Your Adventure Trip Environment Friendly
Conservation Efforts
Wildlife conservation is a crucial part of maintaining the African wildlife populations. Many Kenyan parks and reserves have conservation programs in place to protect the animals and their habitats. Some ways you can support conservation efforts include:
Choose eco-friendly accommodations: Look for lodges and camps that have sustainable practices in place.
Support conservation organizations: Consider donating to organizations that support wildlife conservation in Kenya.