Among all the places on the map, London stands out for its chic culture and unparalleled shopping opportunities.
The city is filled with eye candy for shopaholics and has countless streets with luxurious brands. Even though the prices may not be the cheapest around, it is still worth the experience if you want to glam up your home or wardrobe. Therefore, the next time you visit England, be sure to check out these best shops in London for realizing your dreams. If you're unsure of what to buy in London, we've put together a list to help you make up your mind.
7 Best Places To Shop Until You Drop In London
While on vacation in London, check out the top shops to update your wardrobe with the newest styles.
For designer clothing, visit Oxford Street Bond Street is well-liked even by celebrities
Jermyn and Regent Streets:
Housing Oldest stores in the city
Knightsbridge: For The Stylish Clothing
Bohemian Chics in Notting Hill
Stylish Clothes & Antiques on The King's Road
Covent Garden Market: For Special Memorabilia
1. Oxford Street: Fashion Designers
One of the best things to do in London is to go shopping on Oxford Street, which is one of the city's most famous avenues and home to more than 300 stores that offer the most opulent shopping experience in London. You may find anything here, from designer clothing to inexpensive stuff, and we guarantee that your time will be well spent.
John Lewis, Debenhams, Primark, and Topshop, as well as other renowned businesses or retailers.
W1 8LG Oxford Street, London, UK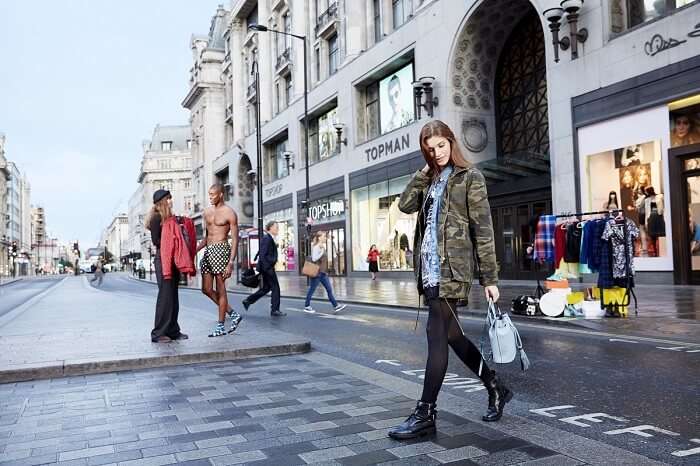 2. Bond Street is well-liked even by celebrities
This London retail district is one of the best places to visit in London, regardless of whether you want to purchase the latest urban fashions or simply have a leisurely stroll. Not only do famous people reside here, but they also enjoy a great deal of popularity.
Among the notable businesses and retailers are Tiffany & Co., Louis Vuitton, Burberry, and others.
Location: Bond Street, London, UK, E15 1LT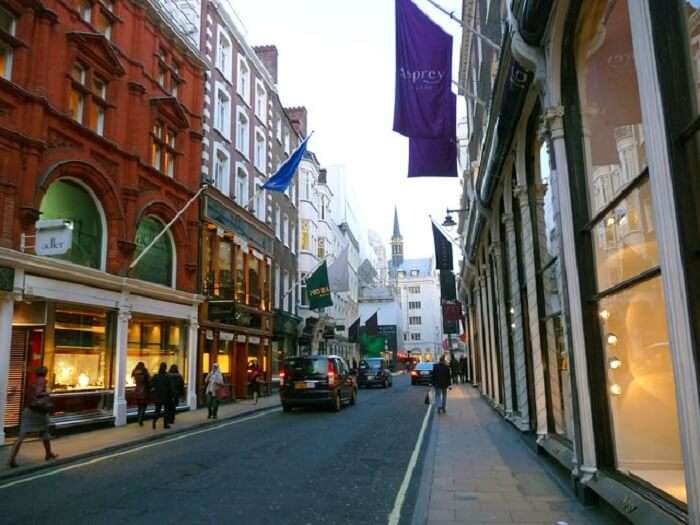 3. The oldest shops in the city are located on Regent Street and Jermyn Street.
Where to shop in London won't ever be your main issue with areas like Regent Street and Jermyn Street that have a wonderful selection of reasonably priced fashion in addition to the city's oldest establishments. Indulge in affordable shopping in London while glamming up your style for London Fashion Week if you're searching for traditional British fashion.
Hamleys, Liberty, The Apple Store, Benson & Clegg, and John Lobb are examples of well-known brands or retailers.
Location: London, UK, W1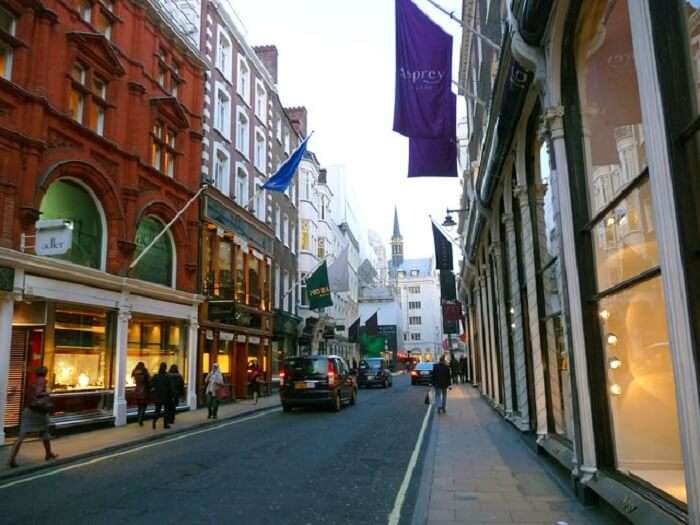 4. Knightsbridge: The Fashion Mecca
If you consider yourself to be a true fashionista, Knightsbridge must be included on your list of London shopping destinations. This area has a wide variety of shops and department stores, all the top-tier brands, and the most current fashion ever. There will definitely be a large audience here!
Notable companies or retailers include Topshop, Harvey Nichols, and Harrods.
Location: London, England, SW3 1ED, Knightsbridge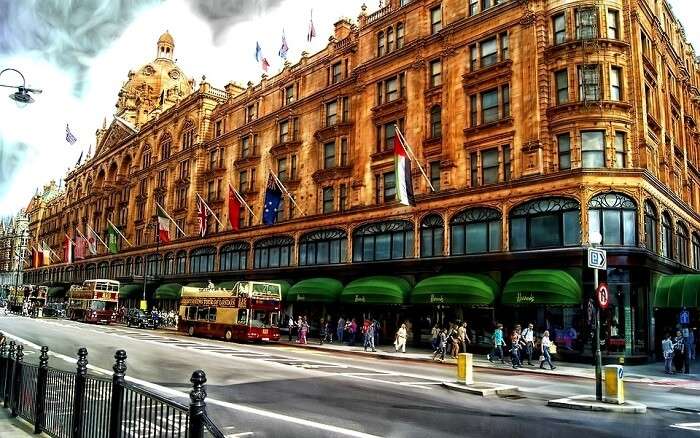 5. For Boho Chics, Notting Hill
Notting Hill is the greatest London shopping center or hub for all types of shopaholics, and if you were wondering where to shop in London, then Notting Hill is the solution. It is well-known throughout the world, especially as a result of the movie of the same name. You can discover everything here for affordable shopping in London, from small, one-of-a-kind stores with vintage in stock to high-end designer boutiques with a mix of boho and trendy. And if you're seeking for free activities in London, a simple stroll around here is one of them.
Many well-known companies or retailers include Portobello Road Market, Aimé, Dolly Diamond, The Merchants, and Odabash.
Location: England, London, W2.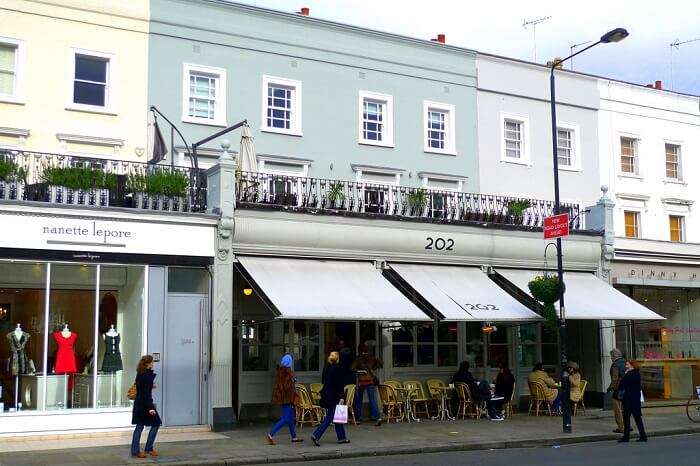 6. The King's Road: For Vintage Clothing & Elegant Clothes
The King's Road ought to be on your agenda during your vacation to England because it is home to some of London's top retail establishments. This location is ideal and won't let you down whether you're looking to purchase fashionable outfits from distinctive labels for your wardrobe or antiques for your home. Also read about: Glamping: Luxury Camping for Adventure Travelers
Vivienne Westwood, Chelsea Antiques Market, Duke of York Square, and others are well-known brands or retailers.
Chelsea, London, United Kingdom