Introduction:
Adventure sports enthusiasts are always on the lookout for their next adrenaline rush. Whether it's surfing big waves, scaling towering cliffs, or hurtling down mountain slopes, there's no shortage of exhilarating experiences to be had. But where are the best places to indulge in these activities? In this comprehensive guide, we'll take a look at the top destinations for adventure sports around the world.
Surfing: Hawaii
When it comes to surfing, Hawaii is often the first place that comes to mind. With its warm waters and consistent waves, it's the perfect destination for surfers of all levels. Oahu's North Shore is particularly famous for its big waves, which attract professional surfers from around the world.
Climbing: Yosemite National Park
Yosemite National Park is a Mecca for rock climbers, with its towering granite walls and challenging routes. From the iconic El Capitan to the lesser-known Half Dome, there are plenty of routes for climbers of all levels. Yosemite is also home to some of the most beautiful scenery in the world, making it a must-visit destination for adventure sports enthusiasts.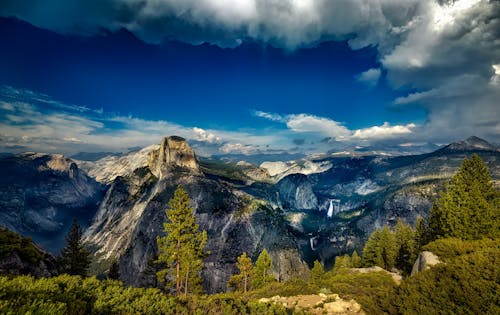 Skydiving: New Zealand
Skydiving in New Zealand is an experience like no other. With its stunning natural landscapes, crystal clear waters, and beautiful beaches, it's no wonder that New Zealand has become a hotspot for adventure sports enthusiasts. Skydiving in New Zealand offers breathtaking views of snow-capped mountains, vast forests, and sparkling lakes. One of the most popular skydiving destinations in New Zealand is Queenstown, known as the "Adventure Capital of the World." Skydiving in Queenstown takes you up to 15,000 feet above sea level, where you can enjoy a 60-second freefall before gliding down to the ground with a parachute. Whether you're a first-time skydiver or a seasoned pro, skydiving in New Zealand is an unforgettable experience that will leave you with memories that last a lifetime.
Snowboarding and Skiing: Whistler, Canada
Whistler is one of the world's top destinations for snowboarding and skiing, offering some of the best powder snow in the world. With over 8,000 acres of skiable terrain, it's the perfect place for both beginners and experts. And when you're not on the slopes, there's plenty of other activities to keep you entertained, from dog sledding to ice skating.
Scuba Diving: The Great Barrier Reef, Australia
TScuba diving at the Great Barrier Reef in Australia is an experience unlike any other. As the world's largest coral reef system, it is home to a vast array of marine life and stunning coral formations. Divers can explore underwater caves, swim with schools of fish, and even encounter larger species such as sharks and turtles. The crystal-clear waters and high visibility make it a favorite destination for both novice and experienced divers. However, it's important to choose a reputable dive operator to ensure safety and minimize the impact on the delicate ecosystem. Conservation efforts are also a priority at the Great Barrier Reef, and visitors can learn about sustainable practices and ways to protect this natural wonder for future generations.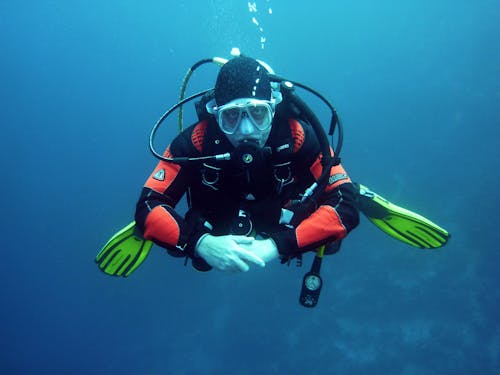 Kayaking: Patagonia, Chile
The world is full of stunning natural landscapes, and what better way to experience them than through adventure sports? From hiking and climbing to kayaking and skiing, there are countless ways to get your adrenaline pumping while exploring the great outdoors. But where should you go to find the best adventure sports experiences? Fortunately, there are destinations all over the world that offer top-notch opportunities for thrill-seekers. In this comprehensive guide, we'll take a closer look at some of the best places for adventure sports in the world, so you can start planning your next unforgettable trip. Whether you're a seasoned adventurer or a beginner looking to try something new, there's an adventure waiting for you out there.
Conclusion:
In conclusion, the world offers endless possibilities for adventure sports enthusiasts. Whether it's the rush of adrenaline from bungee jumping, the thrill of skiing down a steep slope, or the excitement of white water rafting, there is something for everyone. The best adventure sports destinations in the world offer not only challenging activities but also breathtaking natural beauty and cultural experiences. From the stunning landscapes of New Zealand to the rugged terrain of Patagonia, adventure sports enthusiasts can explore and challenge themselves in some of the most unique and beautiful places on the planet. So, pack your bags, grab your gear, and get ready for an adventure of a lifetime!
Read  More : How To Plan An Affordable Adventure Travel Experience