Introduction to Camping Gear
When it comes to camping, having the right gear is essential for a comfortable and enjoyable experience. Whether you're a seasoned camper or new to the activity, it can be overwhelming to know what to bring. In this article, we'll break down the different types of camping gear and provide recommendations for the best options on the market.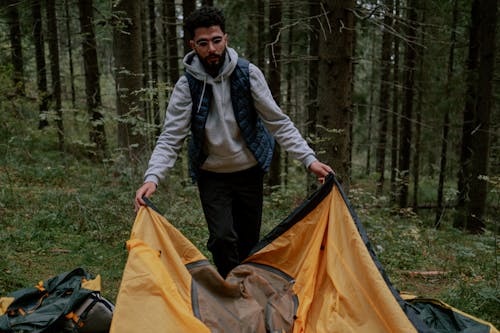 Shelter and Sleeping Gear
Shelter and sleeping gear are some of the most important components of camping equipment. It is essential to have a good quality tent that is waterproof, durable, and provides adequate space for the number of people using it. There are various types of tents available, such as backpacking tents, family tents, and car camping tents, each with their own unique features and benefits. Sleeping bags are another critical piece of gear, and choosing the right one depends on factors such as temperature rating, insulation type, and size. Additionally, sleeping pads or air mattresses provide extra comfort and insulation from the ground. Overall, investing in high-quality shelter and sleeping gear will ensure a comfortable and safe camping experience.
 Cooking and Food Gear
Cooking and food gear are essential for any camping trip. Whether you're a seasoned camper or a beginner, having the right cooking equipment can make all the difference. A good camping stove, cooking pots and pans, utensils, and coolers are essential items for any camping kitchen. Portable grills and campfire cooking accessories can also enhance your outdoor cooking experience. Additionally, proper food storage containers and cooking supplies such as spices, oils, and seasonings can make cooking and meal preparation a breeze. When selecting camping cooking and food gear, it is important to consider the size, weight, and durability of the items, as well as your specific cooking needs and preferences.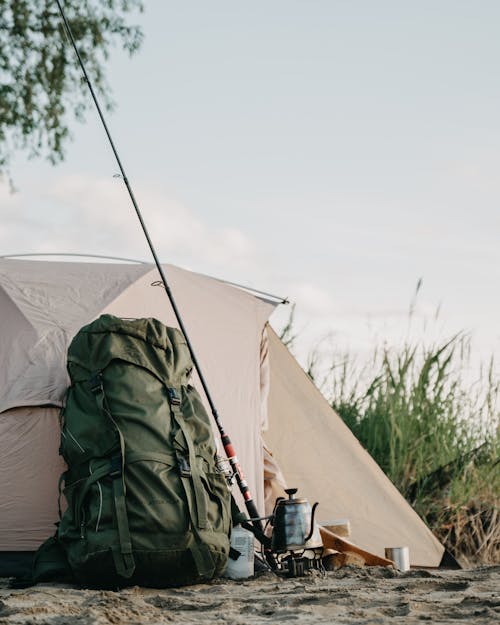 Lighting and Power Gear
When it comes to camping gear, lighting and power equipment are essential for any outdoor enthusiast. Having proper lighting can not only make it easier to navigate in the dark but can also help create a comfortable and inviting camping environment. This equipment includes lanterns, flashlights, and headlamps that use various power sources such as batteries, solar panels, or rechargeable options. Additionally, power gear, such as portable chargers, can keep your electronic devices charged and ready for use in case of an emergency. When selecting lighting and power gear, consider the duration of your trip, the number of people, and the activities you have planned to ensure you have enough power to last the entire trip.
 Clothing and Footwear
When it comes to camping, selecting the right clothing and footwear is essential for comfort and safety. Choosing clothes made of breathable and moisture-wicking materials can help regulate body temperature and prevent discomfort from sweating. Additionally, packing layers of clothing, including a warm jacket or fleece, can ensure you're prepared for changing weather conditions. As for footwear, selecting durable, waterproof boots with good traction can help prevent slips and falls, and protect your feet from rough terrain and moisture. It's also important to break in new shoes before the trip to avoid blisters and discomfort. Choosing the right clothing and footwear can make all the difference in enjoying a comfortable and safe camping trip.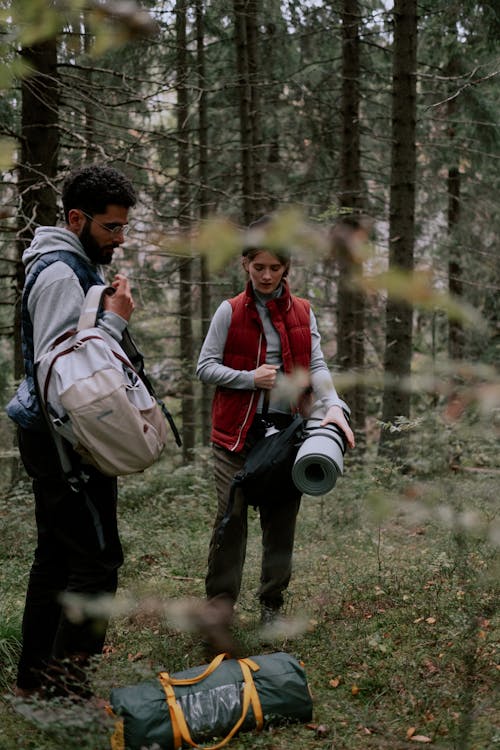 Other Essential Gear
In addition to the categories listed above, there are a variety of other essential camping gear options to consider. These may include water filtration systems, first aid kits, and navigation tools. We'll provide recommendations for the best options in these categories and explain why they are important for any camping trip.
Hydration: Water Filters and Storage Options for Safe and Convenient Drinking Water
When camping, having access to safe drinking water is crucial for staying hydrated and healthy. While it may be tempting to rely on natural water sources such as rivers and streams, it's important to remember that untreated water can contain harmful bacteria, viruses, and parasites that can make you sick. That's where water filters and storage options come in. There are a variety of options available, including pump filters, gravity filters, and straw filters, each with their own pros and cons. It's also important to consider storage options such as water bladders and bottles to ensure you have enough water to last throughout your trip. By investing in a reliable water filter and storage system, you can stay hydrated and healthy during your outdoor adventures.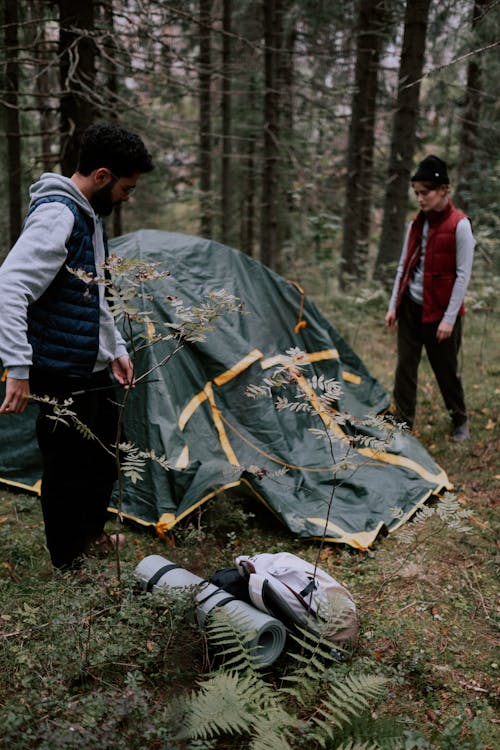 Conclusion:
When it comes to camping, having the right gear is essential for a safe and enjoyable experience. By following the recommendations in this guide, you can ensure that you have everything you need for your next adventure in the great outdoors. Remember to consider the weather and terrain of your camping location when selecting gear and always prioritize quality and durability. With the right camping gear, you'll be well on your way to an unforgettable outdoor experience.
 Read more : A Breath of Fresh Air: Benefits of Outdoor Sports for Physical and Mental Health